A kitchen is one of the biggest investments in a flat; an expense and a project we plan for many years.
We want it to last for a long time, but what if we want to refresh the look of the flat, and the kitchen, especially the kitchenette, is a huge part of it? Metamorphosis of a flat with the use of details and accessories is the best and cheapest way to quickly transform a flat and change its appearance. What do you need to replace the handles in your kitchen to give the interior a new identity?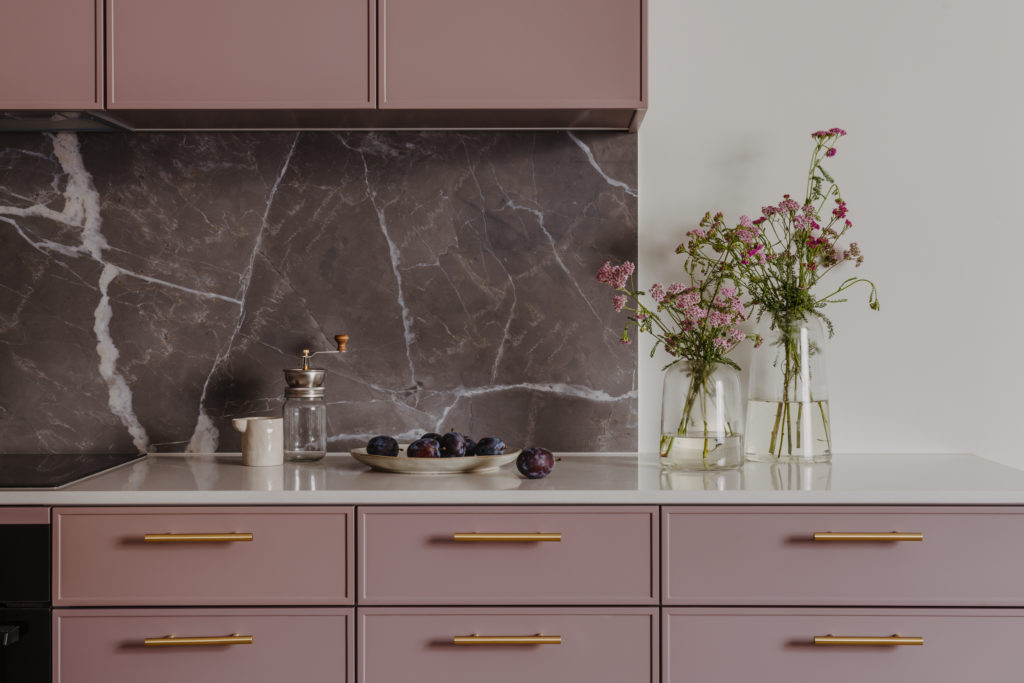 Changing kitchen handles yourself
Changing handles yourself is a piece of cake, especially if your kitchen is fitted with single handles, i.e. those mounted with a single furniture screw. In this case, all you need is a screwdriver or a screw gun and a new handle.
If your kitchen is currently fitted with rail handles, i.e. handles that are mounted with two or more screws, before buying new ones, measure the spacing of the handle mounting holes, that is the distance between one hole and the other in the front.
If the spacing of the mounting holes in your present handles is standard (you can read about the standard spacing of handle mounting holes in our post), you will easily find new handles that fit the previously drilled holes.
All rails in our shop have standard spacing of mounting holes.
How can I replace furniture handles?
First unscrew your present furniture handles: you can do this easily with a screwdriver. Check whether the handles have left any dents, scratches or chips on the furniture fronts. If this is the case, as a replacement, you can look for handles with a wider base than the ones you had before. The base will cover up any imperfections, and the kitchen will look as good as new.
Most furniture handles on the market are fitted with an M4 furniture screw, i.e. a screw with a diameter of 4 mm, so replacing furniture handles should be possible without any additional drilling in the front.
What furniture handles are available on the market?
When replacing the furniture handles in your kitchen, you will need to match the new handle with the holes that are already drilled in the front. What types of furniture handles are available on the market?
Single furniture handles – handles which are mounted on a single furniture screw
Rail furniture handles – elongated furniture handles mounted on two or more furniture screws
Recessed furniture handles – furniture handles which are recessed into the front panel, requiring the intervention of a carpenter
Shell-shaped furniture handles – furniture handles in the shape of shells, mounted on a furniture screw which does not drill through the front panel
Edge furniture handles – furniture handles mounted to the back of the front panel with wood screws which do not drill through the front panel