There are different standards in the world of construction and interior finishing. This is no different in the colourful world of furniture handles. Knowing the standard sizes and dimensions of your furniture handles will make it easy for you to quickly change your furniture in the future.
This applies in particular to furniture handles which are fitted with more than one screw (i.e. those for which you have to drill more than one hole in the front of the furniture). Before buying, it is worth making sure that the furniture handles you have chosen can be replaced in the future without having to change the front or the entire piece of furniture.
Which furniture handles should I choose for my kitchen or wardrobes?
Rail handles are usually the best choice for kitchen and wardrobes. They are elongated handles, usually mounted with two screws. This type of furniture handle is particularly popular with drawers in the kitchen (they are extremely practical to use even with the heaviest drawers), with a build-in fridge and dishwasher, as well as with high wardrobe doors.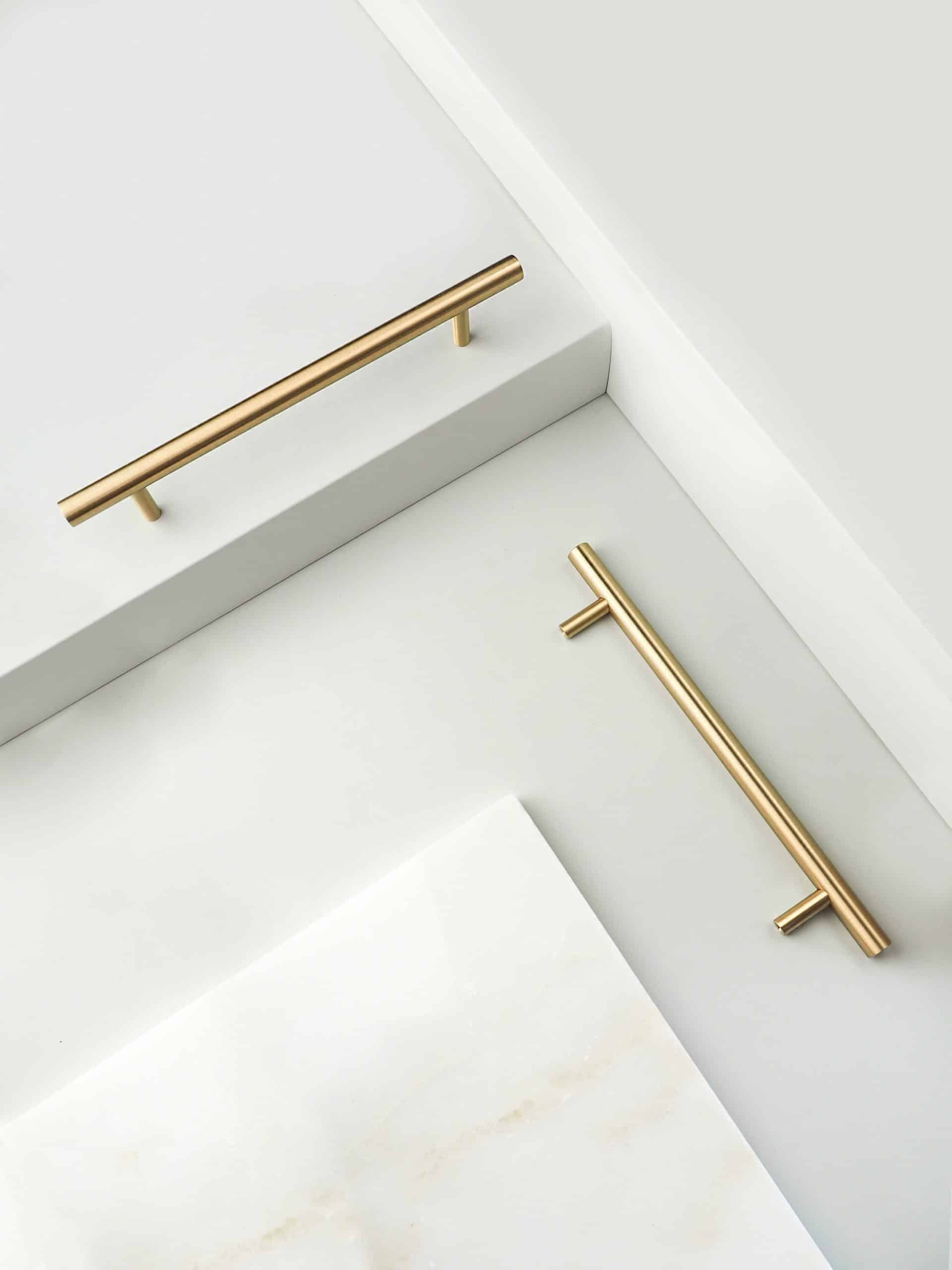 The value we should worry about here is not the length of the handle, because any length is possible here, but the spacing of the mounting holes. You can find this value on various websites with furniture handles and in furniture catalogues under the mysterious symbol CC.
Mounting hole spacing is the distance between the centres of the holes which need to be drilled in the furniture in order to fit the furniture handle.
Standard CCs in furniture handles, in other words: which handles should you look for?
In order to be able to replace furniture handles with other handles easily and quickly in the future, you should look for standard distances between the mounting holes. These are as follows:
96 mm
128 mm
160 mm
220 mm
320 mm
All furniture rails in the Opa! Interiors offer have a standard spacing of mounting handles.
What about single – point furniture handles?
The case of individual furniture handles is simple: they are mounted with a single screw, so we can use any furniture handle mounted with a single screw.
In reality, however, when you remove the handles, they often leave a mark on the furniture/front. Handles are tightened firmly to increase the ease of use and may deform the lacquer/veneer/wood slightly.
One way to cover up these old handle marks is to install handles with a wide base or use decorative discs.